Services

Installation Service
Sovereign House in Leeds is a five-storey office block which was originally served by two Express Lifts of 1970's origin. Following full consultation, the client decided upon full replacement of the original basement drive lifts.
The specification called for Machine-Roomless (MRL) format for the new installations and the site demanded a high-quality finish combined with a robust and reliable service.
The client confidently appointed ANSA as the principal contractor charged with delivering a full turnkey solution. In order to minimise any negative customer impact all works were scheduled to be executed outside normal working hours and one lift needed to remain in service at all times.
ANSA completed the removal of the original lifts and the first challenge arose. ANSA had to ensure the shaft dimensions fully complied with the Lift Regulations 1997 and all aspects of EN81-1.
Engaging our own specialist builders, the shaft capstone was removed and made good to accept the new installations. Selecting a components package from our key suppliers ANSA progress to install a duplex pair of 8 person 630Kg MRL lifts on time, on budget and with minimal disruption of the buildings occupants.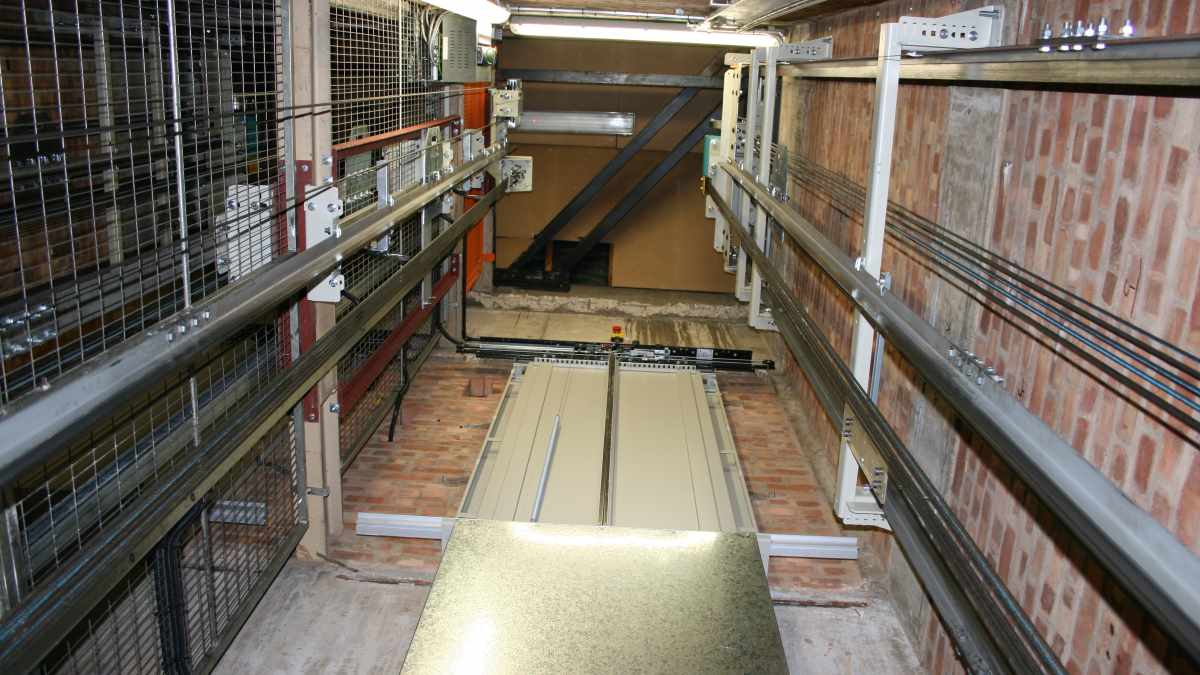 The end result was a top quality production, designed and built to last, featuring high-end durable finishes, generically available components and flexibility for future maintenance.
ANSA were successful in the completion of all works outside of normal working hours and kept one lift in service at all times therefore successfully ensuring any negative impact for the customers was kept to an absolute minimum.
ANSA were incredibly proud of the hard-work demonstrated by all engineers involved and the finished product reflected the effort made by all.